Sewage Treatment Plant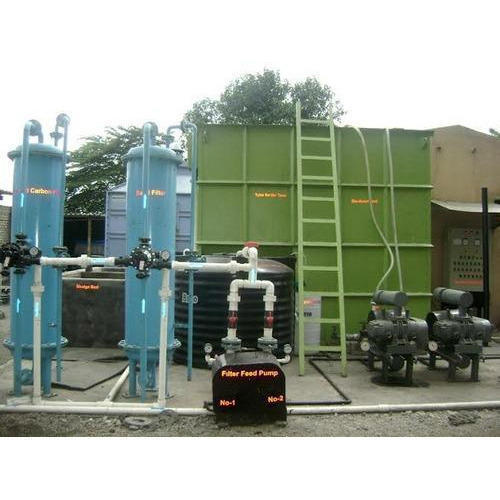 Sewage Treatment Plant
Product Description
Sewage Treatment Plant
We are manufacturer and supplier & project execution for STP (Sewage Treatment Plant) with latest technologies to name a few technologies are FAB or MBBR (Moving Bed Bio Reactor) SAFF based Treatment Plants for Sewage Water, Advance Treatment Plants etc with automatic operation semi-automatic operation or manual operation as per the requirement of the Clients /customers and as per site conditions and area availability.
Considering the environmental challenges posed by STP and current legislative guidelines, the sewage treatment plants are becoming more practical and popular.In line with this consideration, we have indigenous developed packaged STP that meets individual requirements. It is simple to operate and requires minimal maintenance, power, land and consumables.The packaged STP are manufactured in MS (with FRP lining or epoxy coated) or moulded FRP as per specific need. We offer range of STP for 5 cu.m. Per day to 500 cu.m. per day.
Benefits of packaged STP
Re-usability of treated water
Releases no bad smell
Less sludge generation
Less footprint
Completely above ground installation.
Easy to Transport, relocate, install & Expand.
High removal efficiency for nitrogen, BOD & COD,
Treated Water reuse in irrigation and grey water applications.
Minimum maintenance requirements.
Typical Applications:
Packaged Sewage Treatment Plants are ideal for the following applications:
Housing Project.
Schools & Hostels.
Industrial Office &Parks.
Recreational camps & travels trailer parks.
Shopping Centers
Restaurants.
Industries.
Resorts, Golf Courses and country clubs.
Hospitals.